I've been watching this show called 'The Handmaid's Tale'. Its based on the novel by Margaret Atwood of the same name. It's a dystopian novel set in some future date and, unlike those dystopian movies for kids, things aren't better. They're really, really worse.
Now, I'm going to talk about this show and disclose something that happens in it. So, those of you who haven't watched it and are thinking of doing so, please skip this post. There's a spoiler coming up. So scoot away. Don't read on. Are you still here? Scoot! I'm telling you, there's spoilers coming! Run! Run away!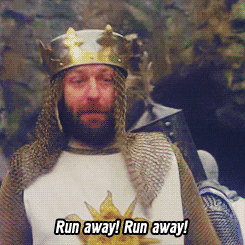 Okay, now that it's just us, let me tell you what's going on. This series is pretty shocking and there are some terrible things that happen, horrible, violent things. Still, the story is sooo compelling that I couldn't stop watching.
Until a week ago.
The episode (here's the spoiler) showed the heroine being raped. I just can't explain how horrible that was. I couldn't, couldn't bear it. It made me rethink watching the entire show.
Don't get me wrong, I know horrible things like that happen and I know it doesn't do them justice to gloss over them when they're in a show. I do get that. I just can't handle violence, be it against animals or humans.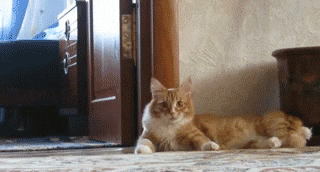 So…I'm admitting I'm a complete and utter chicken and I don't know if I can watch this show.