Tag Archives:
Nova Scotia
Nova Scotia, you're in my thoughts and prayers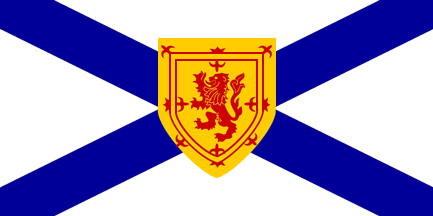 I tend to ramble on this blog about things I love. I should keep the focus on writing, reading and books but I go off topic quite a bit….and here is another post doing just that. 🙂
I discovered a show on TV that I just adore. It's a chronicle of the work happening at Hope for Wildlife in Nova Scotia, Canada. Hope for Wildlife is a rescue centre for wildlife. Their goal is to rehabilitate injured or orphaned animals and release them back into the wild. That alone is such a beautiful goal but, even better, we get to see the baby squirrels, raccoons, deer, owls and others rescued, taken care of by a vet, fed and finally released back into the forests where they came from.
At the centre of this wonderful work is Hope, the woman who started it all.
"Hope took in her first rehab animal, a robin that had been attacked by a cat, in 1995 while working as a Manager at the Dartmouth Veterinary Hospital. The veterinarians at the hospital did not know what to do with the injured bird, so Hope took it to her home in Eastern Passage and starting doing research on caring for injured wildlife.
As her knowledge grew, the veterinary staff would refer calls about orphaned and injured wildlife to Hope. She continued to do research and learn more about the subject. Later that year, Hope took a Wildlife Rehabilitator's course and obtained a certificate in Basic Wildlife Rehabilitation from the International Wildlife Rehabilitation Association. Hope and her good friend, Lisa Butcher, developed a plan to create a wildlife rehabilitation centre to offer proper care to injured and orphaned wildlife in Nova Scotia."
The centre grew from there until today when we can see their struggles and triumphs on TV.
"Now, over 15 years since it all began, the Hope for Wildlife Society has grown to over 100 volunteers and rehabilitates over 2500 animals per year from all over the province. Funding still comes from donations, as well and corporate and government grants, community groups, and our annual fundraisers."
Today they're still a charitable organization looking for donations and just doing amazing work to help animals who can't help themselves. Here's their blog: http://hopeforwildlifetales.blogspot.ca
and website: www.hopeforwildlife.net/main.html
And the TV site: http://www.hopeforwildlifetv.com/home
Not only do I get a huge grin on my face when I see this show…River loves watching it too. 😀
Pay It Forward Fridays came from this post by Emily Guido. The idea is to feature a blogger or author on Fridays and give them a little shoutout. Anyone goes as long as they're interested.
I've received an incredible amount of support from bloggers, authors and people I've met on line who didn't know me and were just very kind, supportive souls. And, when I read that post by Emily Guido, I thought: time to give back.
I loved this quote from Emily's mother:
"I cast a couple of pieces of bread on the water and the waves bring me back a ham sandwich."
Karma is a beautiful thing.
Today, I'm focusing on Steve Vernon.
Steve says this of himself:
"I am a storyteller.
I am a writer.
Words are what I work with – whether spoken or written.
Over the last few years I have released three maritime ghost story collections – HAUNTED HARBOURS: GHOST STORIES FROM OLD NOVA SCOTIA, WICKED WOODS: GHOST STORIES FROM OLD NEW BRUNSWICK and HALIFAX HAUNTS: EXPLORING THE CITY'S SPOOKIEST SPACES.
A fourth collection – a follow up to HAUNTED HARBOURS – is due out in the fall of 2011.
I have also released a children's picture book MARITIME MONSTERS.
I have recently released my very first Young Adult novel, SINKING DEEPER.
I have a cat named Kismet who ignores me. I have a beautiful wife named Belinda. I have a backyard full of blue jays, crows, the occasional chipmunk, and dandilions galore.
My Mom thinks I'm pretty cool too – or at least she tells me that.
Have a look through the blog and you'll find out if mom is lying or not."
Steven has written two ebooks:
Click here to check them out.
He's also the author of the very popular Haunted Harbour, among others.
Haunted Harbours has sold over 7 000 copies! You can pick up copies at Amazon.ca , Amazon.com and Chapters/indigo/Coles.
A very talented writer, Steve warns that "…I have a bit of a split-personality when it comes to my writing. In addition to all of the wonderful family-friendly regional books I have released there is a darker side to my work." Check out Steve's blog here and find out more about this amazing Canadian author.