We're in the middle of packing our house. We're trying to get a fence put up in our future house, we're also trying to deal with a finicky well that's not behaving, we're packing and we're working full time. So, what did we decided to do at this busy time?
Wash our dogs.
We had one little brain cell working though and we decided to only wash one dog. We picked River because he's the biggest and hairiest and he itches, so he needs a wash more than fluffy, little Ocean.
We tried washing said pooch at a professional place, but River doesn't like strangers. And we tried a self-serve wash that only poured out dirty water and made River dirtier than ever. Desperate, my lovely hubby decided to do this at home.
Never mind that we didn't have a tub for a dog, or a way to dry the animal. He was determined to get it done. We were going to use our claw-footed delicate tub and to dry him (get ready,) we would use the leaf blower.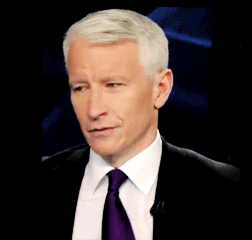 Hubby thought this last point was completely logical and practical. I was more hesitant. River doesn't like loud noises and River is pretty big. I was pretty certain the idea ranked up there with trying to pet a porcupine. Still, never let it be said that I don't have an open mind, we gave it a go.
Of course, the bath was a disaster. Of course, River got out while he was soaped and wet making a dash for it. Of course, the claw-foot tub is barely hanging in there after the experience and the bathroom looks like a bomb went off in it.
But the worst was yet to come.
To say that drying him off was a nightmare is the understatement of the century. Hubby held on to the massive leaf-blower while I held on to River's leash. We counted down and he turned on the thing…
And River was simply gone. I was on the ground, getting the benefit of the leaf-blower's power and hubby was trying to turn off the blasted machine. The only one who didn't get blown around was River. He legged it out there faster than I've ever seen him move.
Many towels and several cups of tea later, we sat in our living room and took stock of our loses. River was still wet. The bathroom was catastrophic. There was a smell in the house, a mixture of wet dog, dirt and human exhaustion, that was hard to describe. And there were clumps of wet dog hair practically everywhere the eye could see.
With an exhausted sigh, I turned to my hubby.
"It wasn't that bad," he observed, indomitable. "We should do Ocean next week." And a couple of dog hairs fell off his head.